Posted on
August 17th, 2007
by Shaui
Darell & Robilyn are in town. They picked me up from work (LA offfice)… then we headed to Universal Studios Hollywood. Yey!
The Jurassic Park Ride … click pic to enlarge and see some funny faces.

in line for the Studio Tour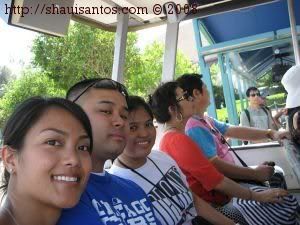 Fave ride
Afterwards, we met up with Kuya Jojo Javier.
Thanks D and Robilyn! Had a great time. Won't forget the low-batt GPS.