Click here to view my Funko Pop! Collection

How I started collecting Funko Pops
It was 2013 when I discovered Funko Pops while browsing through Amazon. AMD's The Walking Dead was the most watched show then. I liked how badass Michonne was with her two slave zombies and had a crush on Daryl Dixon (played by Norman Reedus).

I ordered my top 4 characters – Michonne, Glenn, Daryl, and Rick on December 6, 2013.

Had them forwarded to a virtual US address, MyShippingBox. I received them probably last week of December 2013. Bragged about my new toys on IG by January 1, 2014.
Funko Pops were not popular as yet during that time here in the Philippines. I remember seeing a few characters I like from Filbar's Sta. Lucia branch. I stopped buying as it cost around 500+.
To commemorate Jollibee's 40th Anniversary, Jollibee released the first Pinoy Funko Pop last July 2018. It was a certified hit for collectors and non-collectors. Unfortunately, I didn't get a chance to get one directly from a Jollibee store as it was just a one-day release kind of promo. (Stickered – Limited Edition)
Fast forward to April 2019, I asked my kuya Arnel what could my pasalubong be for Joshua. Kuya said Joshua collects Funko Pops and that he is looking for a Jollibee Pop.
Got one from an authorized seller of legit/authentic pops. Weee happy girl! It was so cute! I choose to hand-carry my pasalubong. *for NOOB/hardcore collectors, dapat mint condition ang box*
I was inspired by Joshua's collection to continue acquiring more Pops that I like.
So, by the time I am back in the Philippines, Funko Pop! Jollibee in Barong was waiting for me (released June 12, 2019). Then I got my own Jollibee 40th Anniversary (August 3, 2019).
I do not collect to resell, I collect what I like. I collect for keeps. I buy what I can relate to.
Yes, I take them out of the box. I won't be able to appreciate and enjoy my purchase/my collection if it stays in the box. Cute kaya when they are out of the box. Team OOB!!!
My main theme is "Girl Power" with Michonne starting that line.
Notice there's a factory defect on Michonne's nose. Thus, the reason whenever I buy Pops, I always look at the face. Or when I order online, I inform the seller to send me a pop without any factory defect on the face. Magka-defect/imperfection na anywhere, huwag lang sa mukha.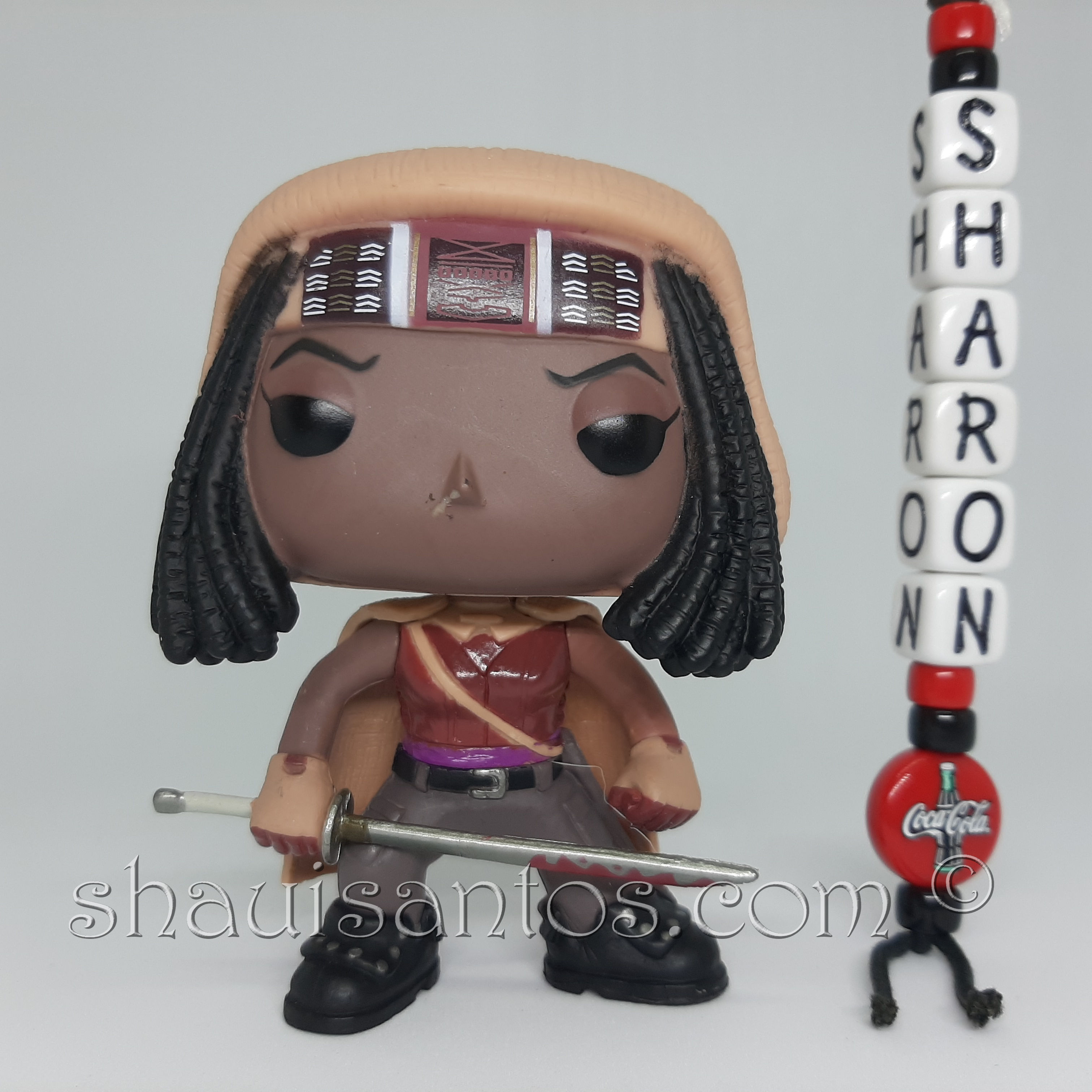 Then, there are those that reminds me of my Childhood. E.g. Rainbow Brite, Care Bear, Dumbo, Mickey Mouse, etc.
November 9, 2019 when I got the first Coca-Cola Funko Pop! A Coca-Cola Polar Bear. My precious! (I have 3 of this. :p)
Most of my Pops are females. Badass. Strong, empowered Women. Heroes.
Funko released Frontliners. My "Girl Power" theme would not be complete without a Female Frontliner.
Turns out, it also reminds me of Ate Tootsie and the Male Frontline of Kuya Arnel. Gotta have them both!
Refer to this post – :: Click here ::
Then I thought, I should find Pops that would represent my family. *Makahanap lang ng dahilan to buy non-female Pops that I like*
Thus, my Santos-Abreu Family Funko Pop! Edition.
Refer to this post – :: Click here ::
My Hulk line is just because it represents the grumpy-old-Pogi in the North. I'm done buying Hulks.
Refer to this post – :: Click here ::
I also made one that represents the countries I've travelled to.
Refer to this post – :: Click here ::
With the number of variation per character that Funko releases, I said I'll only get one Pop per character. I will not have a specific "Line". But when I asked Nanay what character she liked, she said Betty Boop. So, I am now collecting that line. I am only missing one, the Chase edition of Betty Boop & Pudgy. Do I really want to spend that much for a Chase? We will see.

11.06.2020 As of writing, I have a bunch of pre-orders. Eg. Barbie (3), Jen & Joey (Dawson's Creek), Minnie & Dumbo, Wanda (Scarlett Witch), Coca-Cola Crown, Coca-Cola Can, and Spam.
Coming from the USA are Coca-Cola 10 (inches), Freddy as Taurus, Sydney Bristow (2), Betty Boop Sock Hop, and Young Moana.
After this, I will now concentrate on Coca-Cola/Jollibee/Betty Boop/Barbie Pops. I wish to get the Funko Coca-Cola Plushies too!
Until the next Pop!


Click here to view my Funko Pop! Collection